Area AttractionsHome » Things To Do » Area Attractions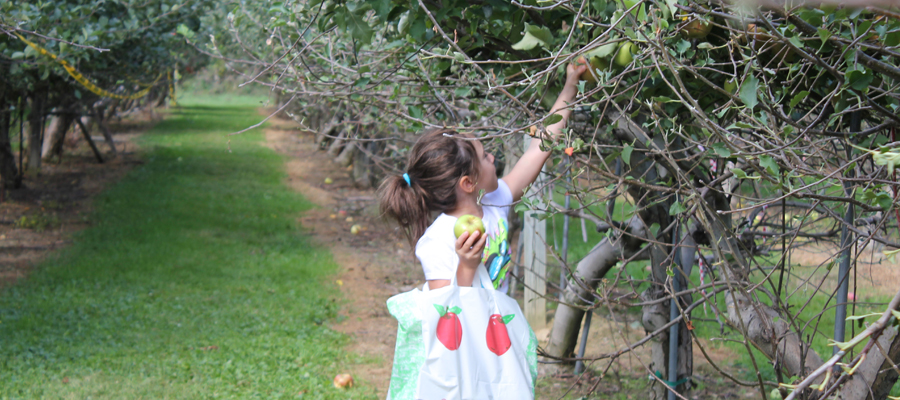 While enjoying your time at Kymer's Camping Resort, there are lots of things to do to add to your camping experience!
Featured Family Fun:
Land of Make Believe

Hope, NJ

Amusement Park and Water Park

Space Farms Zoo & Museum

Sussex, NJ

Space Farms Zoo & Museum is a 100-acre zoo and museum complex located in Wantage, NJ.

Mountain Creek Resort

Vernon, NJ

Water Park, Bike Park, Zip Lines, Golf Course and Treescape Rope Course.

The Sterling Hill Mining Museum

Ogdensburg, NJ

Mine tours and museum.

Tomahawk Lake Water Park

Sparta, NJ

Lake and Water Park

Franklin Mineral Museum

Franklin, NJ

Museum and learning center. 

Ready for some Baseball - Check out the Sussex County Miners!

Fireworks every Saturday night after the game!

New Jersey State Fair, Sussex County Farm & Horse Show 2022

Fair Dates: Friday, August 5 – Saturday, August 13, 2021

The Fair opens at 5pm on Friday August 5th and 10:00am - 10:00pm Sat. August 6 - 13, 2022

The parking is always free! Open rain or shine!
2022 - Seasonal:
Sunflower Maze
Branchville, NJ
Sunflowers usually bloom mid August thru mid September.
Visit website for more information
---
Area Golf Courses:
Crystal Springs Country Club
Crystal Springs Country Club
6 Premier Courses in Sussex County NJ
Visit website for more information
Farmstead Golf & Country Club
Lafayette, NJ
Visit website for more information 
---
Area Hiking:
We have 45 miles of the famous Appalachian Trail, running through NJ as well as an abundance of family friendly hiking trails, hikes to water falls and at High Point State Park you can see NJ, PA and NY from the highest point in NJ.
Click to see hiking trails and area trail map.
Or visit the State Parks by clicking below:
High Point State Park
Delaware Gap
Stokes State Forest
Swartswood State Park
Kittatinny Valley State Park
---
Area Wineries:
Ventimiglia Vineyard
101 Layton Road, Wantage, NJ 07461
Visit website for more information
---
Antiques
Farmer's Markets/Agritourism
Area Events
Horseback Riding
Farm visits for apple and pumpkin picking/Agritourism
Fine Restaurants & Local Breweries
Flea Markets
Movie Theaters
Shopping
Book By Phone
Call now for reservations at
973-875-3167
Now taking reservations for the 2023 season! Be sure to let us know if your celebrating a special event while staying with us!
---
Reservation Request
Specials
---
Mother's Day Weekend

May 10-12, 2024

Discounted Spring Rates apply for this Holiday Weekend

Father's Day Weekend Special

June 14-16, 2024




Join us for a weekend of fun and games for Dad's of all ages.

Weekday Special

Stay 3 nights during the week, and receive the 4th night FREE! 


Arrival Sunday or Monday

Use discount code WEB2024 when making your reservation.

No double discounts.  
Excludes weekends, holiday weeks and holiday weekends. 
Valid April 15- October 31

SPRING "Gas Saver Value Program"

Spring & Fall Campsites

Pay for 2 consecutive weekends
Receive 3rd consecutive weekend FREE
Includes $10/night on site fee with electric during the week
Valid 4/15/23 - 5/21/23 and 9/8 - 9/24
Limited campsite availability.  Not valid on rentals. One discount per family. No double discounts. Excludes Holiday Weekends.
$340 based on 2 Adults for 30EWS campsites ($500 savings value)
$320 based on 2 Adults for 30EW campsites ($450 savings value)
Children ages 4 & under - no charge
Ages 5-15 $20
Ages 16+ $40


1st time camping @ Kymers had an awesome time very clean grounds,personable & attentive staff bathrooms were clean & maintained regularly. They also had activities & presentations for the kids. On our arrival another camper hooked a cable line on their way to their site staff had it repaired that day. Can't say enough about our experience we will definitely be back.
- Shane McKinney
May 2017

Absolutely love everything about this campground! Private tent sites, clean facilities and property, awesome family activities and great prices! Will return here for every local camping trip!!
- Bryanna Waldron


Great place to camp! Go every year!
Activities every weekend.
Clean bathrooms. Nice private tent area.
Security keeps an eye out for ya. Friendly staff.
- Neal DiCristo


thank you Kymers and all the staff for the excellent customer service, we enjoyed our memorial day weekend!
- Melinier Rodriguez


Fantastic experience. The people who camp here are wonderful, great vibes all around. Premium cabin rental was a great fit for us. Caught 3 fish, a couple trout and a large mouth bass. Very family friendly with a lot of activities available for free including kayak rentals. We will definitely be back!
- Jaime Falco


Kymer's is our favorite getaway! The campgrounds are very well kept, the staff is polite and friendly, and there are a lot of games and activities to keep the children busy. The individual sites are very well maintained as are the shower and bathroom facilities.
- Penny Schneider Clark


My family and friends always have a wonderful time. The kids enjoyed their weekend to the fullest!
- Roxana Elizabeth