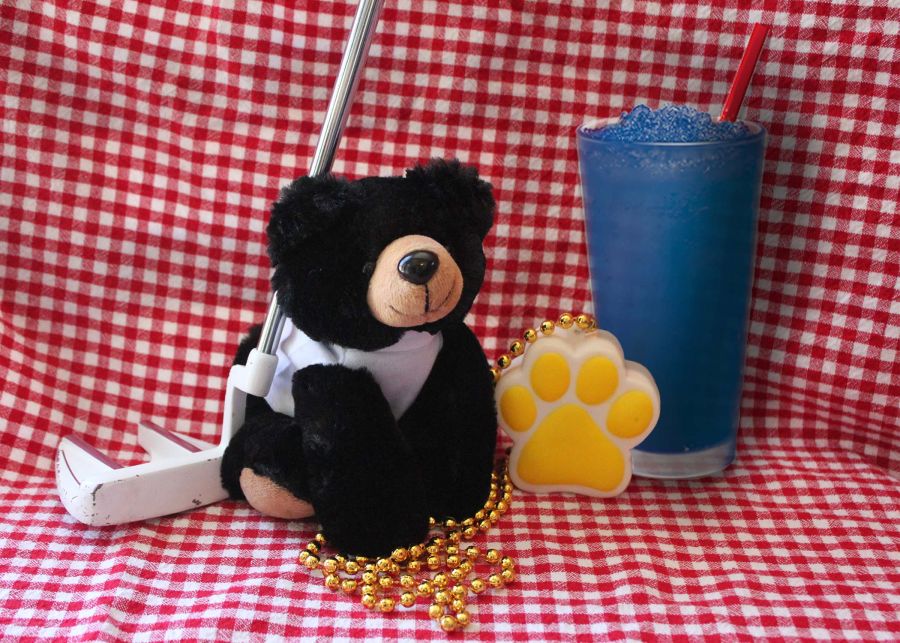 For the Kids: Cub Pass $19.99+tax
Purchase a special package for your children to add to their camping experience.




Included in package:
• Paw lightup necklace
• Stuffed bear with Kymer's T-Shirt
• Voucher for Mini Golf
• Voucher for Slushie
---

Camping Starter Package: $39.99+tax
Whether you are camping on a campsite, trailer rental or cabin rental, we can offer the convenience of not having to pack camping kitchen products.  When you arrive at check-in the following will be waiting for you all packed in our souvenir cooler tote bag.



Included in package:
• Plates
• Napkins
• Cups
• Forks/Knives/Spoons
• Tablecloth
• Kymer's souvenir 24 can cooler tote with bag of ice
---

Pool Cabana Rentals: $59.99+tax
For your convenience of relaxing at the pool and hot tub, rent a cabana for the day.  No need to carry chairs, cooler, etc to the pool area, we set it up with your name reserved on the space for the day.
Included in package:
• Pop Up Tent for shade
• 4 Adirondack chairs
• Small Food/drink tables
• Large Cooler with 1 bag of ice
• Large cheese pizza pie
• 4 bottles of water
---
Café Lunch Special: $39.99+tax
• Large cheese pizza pie
• 4 bottles water
• Kymer's souvenir 24 can cooler tote with bag of ice
---
Souvenir Bundle: $39.99
• Kymer's souvenir 24 can cooler tote
• Kymer's T-Shirt or Towel
• Kymer's Tumbler Cup or Coffee mug